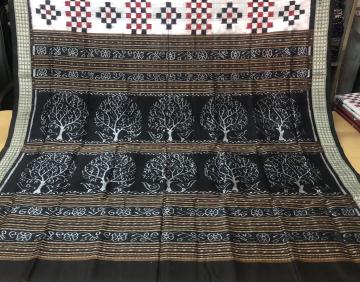 In a world that is slowly inching its way to a reality where oxygen may soon become a commodity that is worth fighting wars over, Orissa Handloom presents its newest saree, which as one can see, has motifs of trees on the Aanchal.

The saree has a body woven in the Pasapalli style, and is crafted using silk, which gives it a comforting feel and touch, as silk sarees are bound to .
Rs.21000.00
($
313.43
) Condition New
(shipping +shipping tax extra)
Shipping will be delayed due to CORONA Threats.