KOTPAD ORGANIC DYED CLOTH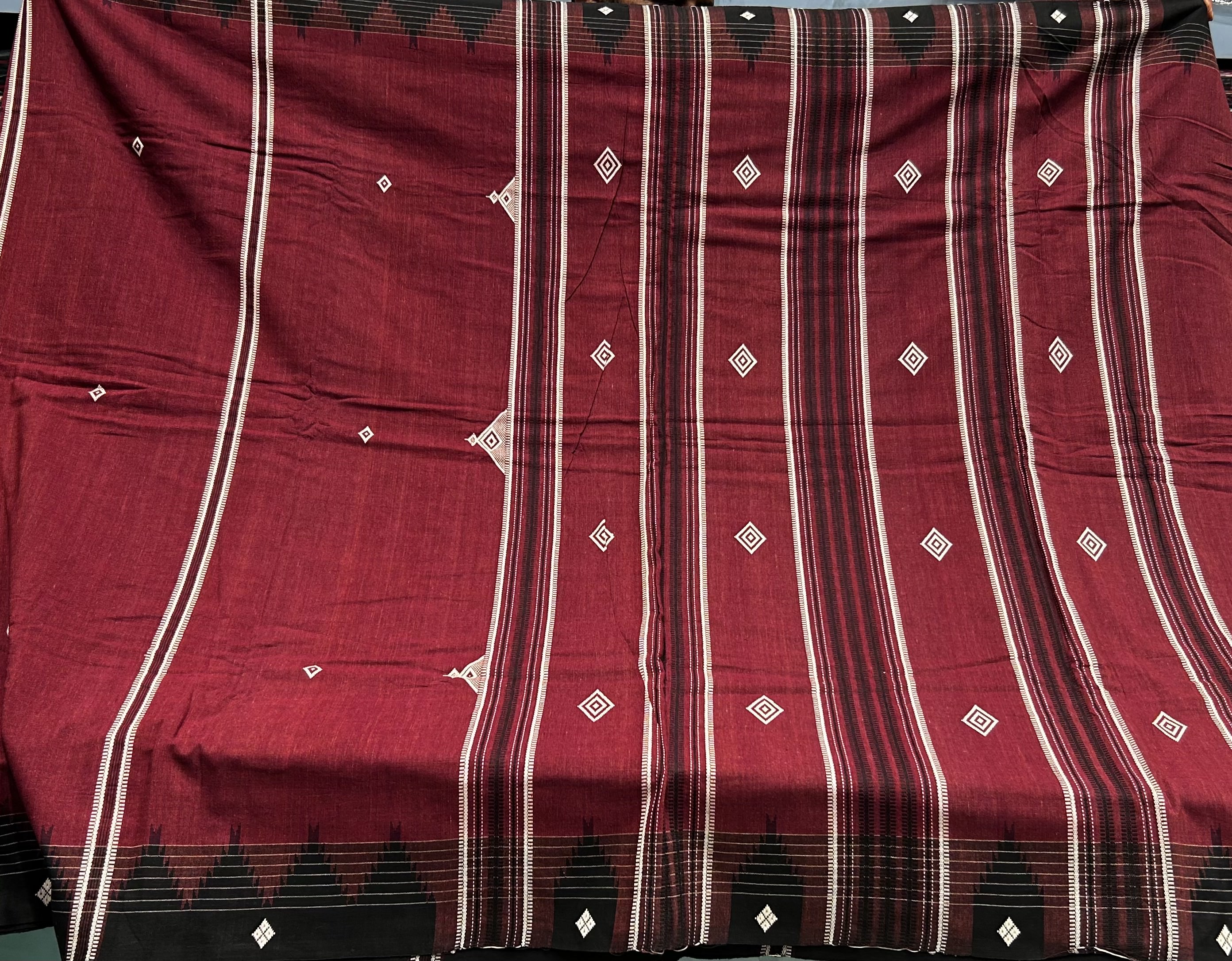 The `Mirgan` Community of Kotpad area in Koraput district of Odisha is known for their exquisite organic dyed textile.They usually weave this textile for `Bhotada`,`Dharua`and other neighboring tribal communities highlighting their respective motifs.
The most important and attractive textile products produced by this community are - Saree and Shawls etc . The textile woven by the Mirgan community are very comfortable to wear during Summer and Winter. The materials used for textile products are Cotton yarn/ Tasaar, `Aul`tree root etc.The most important aspect of these textile products is the organic dye used in it.The textile products are also in great demand both inside the country and abroad.
They procure these raw materials from the local market.It takes about 15 to 30 days for processing the color and dyeing threads into different colors.The main colors extracted is maroon and black .
It is told told by their forefathers that the use of the `Mirgan`cloth prevents one from skin diseases, keeps one warm during cold and one can feel cool in summer and look smart.