IKAT SAREES - Odisha Ikat Sarees are Unique and Traditional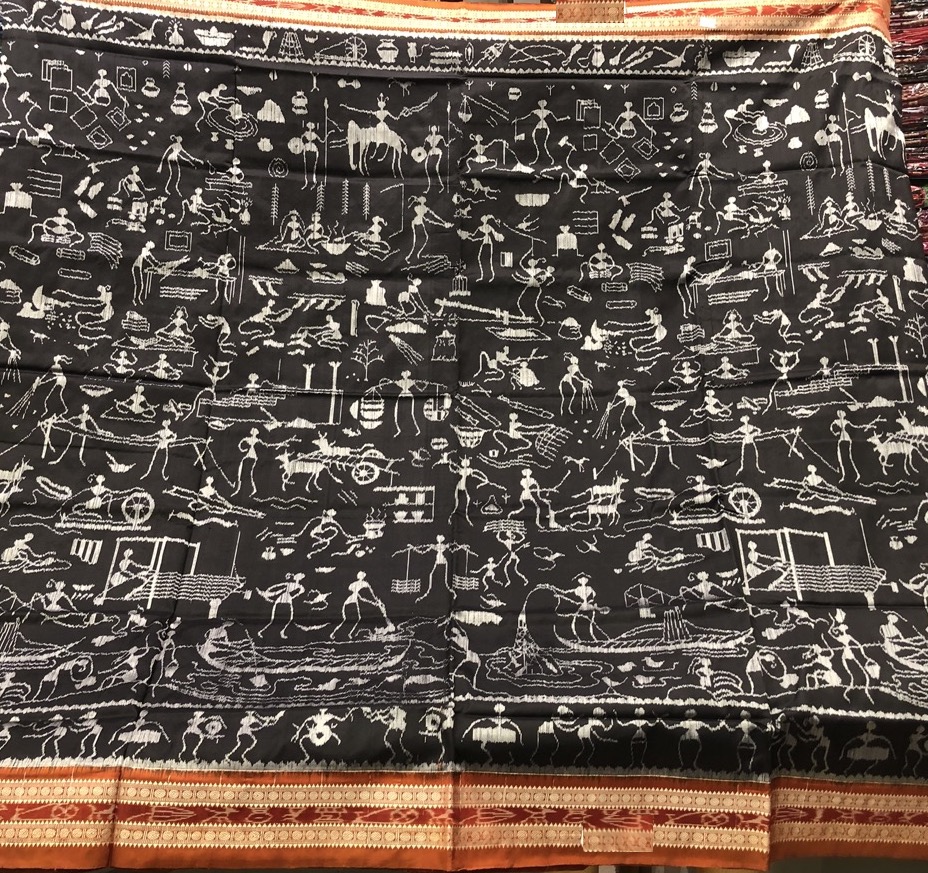 The technique of ikat is the tie and dye process which have trickled down from the Indonesian culture. Weaving in this technology started in Odisha and, as saying goes, the weavers implemented this technology from Gujarat`s Potala region. Although Odisha has adopted this process yet it has its own style and traditional designs. The ikat method is based on tie and dye technique. This is a very intricate method and is done manually.



In ikat method the yarn is subject to tying in sequences and dyeing the required areas in the required color. This technique is quite different from the methodology adopted in States like Gujarat and Rajasthan. In Odisha, by this method the dye soaks into the exposed portions and the tied portioned are left from the dyeing effect. As a result, you have a systematic sequence in the yarn which is put to weaving. This sequence is a preconceived design of the weaver. This sequential tie and dye method allows the weaver to form the designs in various colors.



The weaver incites the design by the warp or weft or by both. If it is only warp or weft it is called single ikat and if both it is called double ikat. The positioning of the threads is vital and therefore needs utmost care and has to be without any flaw. The hazy effect is usually derived by using a yarn with fine counts during tie and dye process. The double ikat designs are also referred as Patola saris.




The ikat design of Odisha is generally flowery patterns but also have designs of animals, fish conch, etc. Cotton ikat saris normally come with geometrical outline but the trendy motif in ikat saris are the elephants, deer, parrot, nabagunjara, lotus and other flowers, stars and creepers. These motifs are found in cotton as well as silk ikat saris. Each ikat sari is a wonderful piece of art woven by the Odisha craftsmen.



Ikat saris are generally dyed in blue, red, yellow and magenta colors. The State is internationally known for its magnificent handloom weavings, affluent colors, traditional motifs and quality yarns, in its saris. Almost all the handloom saris have an affinity to the Jagannath dham culture as the saris and fabric are often used by the Hindu sacred God. Eventually, the motifs and patterns with colors have undergone a change depending mostly on the taste of the modern buyers.
Odisha ikat silk saris have fine count silk yarns, normally metallic finish and dyed to perfection. The indigenously procured silk yarns are best suited for these saris and have an excellent finish.