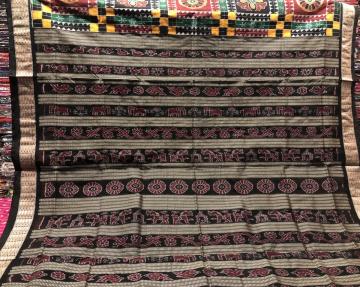 An art of an artist and a weave of a weaver when come together they make Magic .
An authentic odisha Utkallaxmi ikat weave has mused in to the tune of an artist.
Check the art in the anchal, traditional motifs like peacock , conch , flowers , wheels etc .
There are trails of Meena (Fish`s) making their way on border .
OUT OF STOCK
Condition New
(shipping +shipping tax extra)