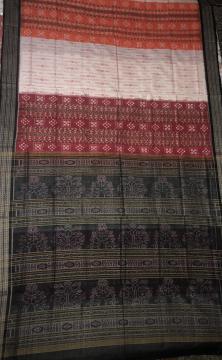 Multicolour pasapalli and ikat Cotton Saree

Simple yet vividly colourful.

A pasapalli and traditional ikat that have splashes of bright colours in form of panels running red, orange and an off-white.

This weave has splashes of colours from the weavers colour book.

The ikat work anchal in black has beautifully complimented the dense colour splashes in the body .
Rs.5000.00
($
75.76
) Condition New
(shipping +shipping tax extra)
These are handmade.
No two Sarees are equal..
even if from the same loom,
with same design,
and even same batch !!

Handloom can't compete with machines.
The weaver works 12 to 15 hours a day for 10 to 12 days to prepare one.