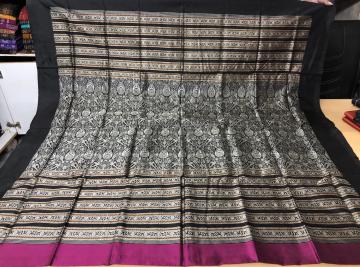 Shenayians dholaks!! Embarking the onset of wedding season in a twist of royal shade of pink with defined temple like black borders.

The endless tiny butis have created a subtle white effect on the saree..
A total bliss and joy to drape this memory of marraige and new beginnings.
OUT OF STOCK
Rs.9000.00
($
130.43
) Condition New
(shipping +shipping tax extra)
Shipping will be delayed due to CORONA Threats.